10 Unique Print on Demand Products Ideas for Maximum Revenue
10 Unique Print on Demand Products Ideas for Maximum Revenue
---
Selling print on demand products is one of the easiest ecommerce methods to penetrate the online selling industry without any inventory. You can also define print on demand as a branch of the dropshipping business model where you only need an image of the products, and the supplier will fulfill on your behalf.
It is undoubtedly the easiest method of entering the ecommerce industry but requires a diverse product range and creative design to earn significant revenue.
So, this post will tell you about some unique print on demand products that are in demand.
What print on demand products can I sell?
Hundreds of products are available on different print on demand services that you can make yours by just putting the design. T-shirts and mugs are one of the most selling items in print on demand business but highly saturated.
Here is the list of most famous print on demand products
▪ T-shirts, Hoodies, and Tops
▪ Bags and Accessories
▪ Coffee Mugs and Cups
▪ Prints and Posters
▪ Phone Cases
▪ Stickers
▪ Cushions and Pillows
▪ Beach Towels
▪ Trainers and Shoes
These products are indeed the bestselling items on POD platforms, but the competition is quite fierce. I am not saying that you should not consider these products, but you will some deadly laser targeting to earn profits.
The best way way to enchant your customers is to come up with a unique trending product with a niche-relatable design.
Trending product + creative design = Jackpot 
Check out the list of 10 unique print on demand products that are trending right now and will indeed become winning products of your store.
1- Yoga Legging
The yoga legging seems pretty expensive, but it one of the products that sell extremely well with the unique design that entranced the target audience in just one look. Noli Yoga has managed to generate $3.5 million per year business by only selling printed yoga leggings.
This product is available on many prints on demand websites, including Redbubble, Teespring, and Printful.
However, the reason most dropshippers does not consider this product is because of its high cost.
Like here, on Printful, its cost is only $29.95, so much profit can you earn if the product cost is too steep. The answer is the right design and correct targeting.
Just look at this Yoga legging with the dog paw design on Etsy that is listing for $62.
If your print on demand business has the dog niche, then you quickly make up to $30 profit by selling this design on Yoga leggings.
Print on Demand Services for Yoga Leggings:
2- Shower Curtains
You have a lot of rooms to perform experiments with your designs with shower curtains. The trend of this product witnessed a super incline in the last five years.
According to Technavio, the shower curtain retail market size will grow by $1.9 billion in 2019-2023.
Consider the shower curtain as your canvas and perform the eccentric art to make your product the best seller item on different ecommerce marketplaces.
Many print on demand platform, including Printify, Threadless, Gooten, and Redbubble, offer shower curtains to sell in print on demand stores.
Print on Demand Services for Shower Curtain:
3- Pendants
Jewelry always has high perceived value because of thier precious nature. This is one of the most gifted items, and you know these items become more valuable after customization.
Pendants can help you to charge a premium price with just a little bit of creativity.
The demand for the pendants surge during the time of New Year's eve, but throughout the year, it manages to maintain steady demand. This item is unique, and only a few print on demand platforms offer Pendants, including Printify and Printful.
With some catchy design, you can sell this item for up to a 200% profit margin.
Print on Demand Services for Pendants
4- Unisex Clothes ( T-Shirts, Hoodies, etc.)
The androgynous clothing trend is defined as the future of fashion. T-shirts, hoodies, and sweatshirts are already being sold in print on demand stores.
Cloths that can be worn by both men and women are highly appreciated in today's generation.
Print on demand service, Printful, offers numbers of unisex t-shirts for customization.
You can just put up on your design and start selling, targeting both genders to earn fantastic revenue.
Print on Demand Services for Unisex Clothing:
Printful Print on Demand Unisex Clothes
5- Face Mask
Maybe this did not come as a surprise for most of you, but a customized face mask is the new talk of the town after the outbreak of COVID-19. Most print on demand dropshippers has already availed this opportunity by making hefty revenue by selling personalized face mask in 2020.
German-based print on demand service, Print Planet, has managed to complete 800 personalized face mask orders in just one month.
Teespring and Redbubble have already filled with classic face masks that are selling like crazy.
Print on Demand Service for Face Mask 
6- Door Mat
Indoor and outdoor mats are also one of the hottest trending products of 2020. The demand for this product has never been so high as it is in 2020.
The unique design and text on doormats seem unique and elegant. You just need to select a unique design for your niche, and the door mat could quickly become the winning product of your print on demand store.
Just look a this best selling door mat from Teespring that can quickly entice any cat owner to have one.
You can sell door mats from your Shopify store by integrating Gooten and Teelaunch with your store.
Print on Demand Services for Door Mat:
7- Neck Gaiter
It is another version of a face mask. Neck gaiter not only helps in saving the person from interacting with any contagious disease, but it is also a fashion statement.
Although new studies have exposed its counterproductive features in the prevention of coronavirus, people still love it to wear with thier attires.
Let's be honest, it looks cool, and that's all matter. All you need is a breakthrough design that you can quickly sell within your niche, and this print on demand product will sell like hot cake in your store.
You can find neck gaiter on two print on demand websites; Printful and Spreadshirt.
Print on Demand Services for Neck Gaiter:
8- Tote Bags
Maybe you see that coming. Tote bags is one of the top trending print on demand products for the past couple of year.

The demand for tote bags has been subsequently increasing since the world has become more vocal about global warming and the long term effect of plastic bags on mother nature.
A tote bag is the ultimate alternative of big plastic bags to carry the items, and it becomes more appealing when people get thier preferred design on the tote bag.
All the significant print on demand companies are offering tote bags, including Printful, Printify, Print Aura, and Gooten.
Print on Demand Service for Tote Bags:
9- Throw Pillows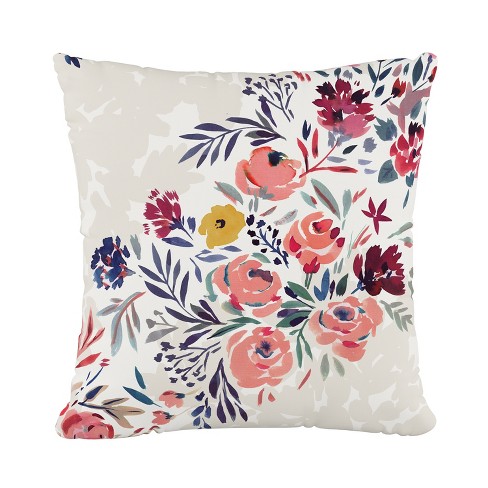 Throw pillows are a famous home decor product that is used mainly in the living room and highly scalable products in online selling. The online searches of throw pillows have seen tremendous growth in the past few years, and now it is one of the best selling print on demand products.
With the targeting of demographics and niche, you can easily make a lot of revenue and profit from throw pillows instead of selling traditional print on demand products.
All the acclaimed print on demand services such as Printify, Printful, Gooten, Threadless, and Print Aura offers this product to sell on your store.
Print on Demand Service for Throw Pillow
10- Dad Hat / Baseball Hat
This might seems like a very cliche product, but the demand for dad hats does not seem to go down anywhere soon. 42 million dad hat are bought each year that generate a $2 billion yearly revenue.
If you observe the trends, the demand for dad hats appears to go up again from March 2020. That means people are searching for this product and will get an easy audience with some unique printed designs.
You can sell this product on your Shopify store by integrating Printify and Printful.
Print on Demand Services for Dad Hat:
---
Related Posts:
How to Start Print on Demand Store in 5 Steps
Best Print on Demand Shopify Apps
---
Wrapping Up:
Print on demand is undoubtedly the best way for the newbie entrepreneurs to start thier ecommerce journey. However, most of the newbie faces trouble by sticking to the traditional product and wrong niche selection.
You only need a profitable niche, a trending product, creative design, and right targeting to earn quick profits from your POD business.
If you want to embark your print on demand but having doubts about it, then feel free to join the 5000+ ecommerce entrepreneur community to clear your doubts.