22 Ways to Sell Photos Online – How to Sell Photos in 2021?
22 Ways to Sell Photos Online – How to Sell Photos in 2021?
---
It takes skills, talent, and, most importantly, the right place to sell photos online and make money.
But first, you need to go through some prerequisites to understand how to sell photos online successfully.
If you are a professional photographer, then feel free to skip that part and jump on the list.
For all newbie photographers who think that they have a flair of photography and want to start making money online by selling thier content, here is one tip that you need.
FIND YOUR NICHE!
You cannot take pictures of anything and put it on the sale. You need to find a niche and stick to it.
There two most effective ways to find your niche.
i. Follow your passion – If you are passionate about something such as sports, travel, wedding, etc. then you will produce the most quality work in that area.
ii. Go with the trends (profits) – Research the market and pick up the niche that is most profitable, trending, and has the most extensive customer base.
For your ease, I have mentioned the list of profitable photography niche at the end of this post.
So, without further ado, let's check out the places where you can sell your photos and make money.
Here, I have mentioned 22 places to sell photos online.
Sell Photos Online on Microstock Sites/ Stock Photo
1. Shutterstock
Shutterstock is one of the most popular stock photograph platform. Where you could earn up to 30% ($120) per image sold. However, this platform is quite competitive, where you need to upload maximum photos to boost the image downloads.
The pricing structure is a bit complexed. The amount and percentage increases with the increase in lifetime earnings.
The contributors have earned more than $1 billion over the images, vectors, and illustration downloads, which is the significant proof of the earning potential of this website. You can also earn affiliate commission from Shutterstock by referring other photographers as well as the customer who purchases the images.
2. Getty Images
Getty Images is one of the pioneers of stock photos that start licensing images. It is always the first option of every professional photographer to sell photos online.
The commission seems to be lower compare to other platforms, which is 20%, but the traffic it gets makes it much easier to get your images sell faster and in large quantities.
Images that show emotions and engagement are preferred here and more likely to sell faster. Many major brands and agencies visit this site to get some quality photos for their usage, so you must upload your premium quality work to get your content published.
3. Alamy
Alamy is the stock photo platform that has more than 190 million stock images, vectors, and videos. The photographers can earn 50% of their image's selling price – Payments are made monthly.
The process of selling is quite straightforward. Upload an image to Alamy, add tags to describe the image, and within 24 hours, the image will publish for sale.
Almost any image could be sold on this as Alamy wants to broaden their customer base; however, they are cautious about the image quality and prefer the image taken from DSLR or equal quality.
4. iStockphoto
iStockphoto has been active for almost 20 years as it is a part of one of the pioneers of stock photographs platform, Getty Images.
The sell on this platform, you first need to submit 3 to 6 samples of your works for review on the Getty image app. After the inspection, your images will be published for the customers.
You will earn a royalty for every purchase. The commission is not fixed; it is somewhere in the range of 15% to 45% for exclusive and non-exclusive photos.
5. Photodune
Photodune is associated with Envato Market is another great place to sell your photos and make money online. The price of the image is based on the size or megapixels that make the commission rate varied.
You can also earn a referral commission of 30% on the first cash deposit of a new user.
6. Bigstock Photos
Bigstock is a microstock site that gives up to 30% commission to its contributor whenever a photo is sold.
Once your commission amount reaches or exceeds $30, then you can request to withdraw your earning.
To sell photos on Bigstock, you need to sign up as a contributor and upload the images. After a review, the photos will be added to the Bigstock collection for the customers to purchase.
7. 500px
500px is a 15+ million photographer's community, as well as a stock photo website. You can easily sign up to its site photo manager, list your photos for licensing to earn a royalty.
You can list your photos in the community where you can get likes and photo views that can help you to know how much people like your shots.
For contribution, you can earn a royalty up to 60% of net sales for exclusive photos and 30% for non-exclusive.
8. 123RF

123RF is another stock photograph that sells royalty-free images since 2005. This platform has over 5+ million buyers who are hunting for the best portfolio.
The process is similar to other stock photo sites as the contributor lists the images in the marketplace and earns between 30% to 60% commission on every download.
9. CanStock Photo
CanStock Photo is one of the largest and oldest microstock sites that have over 86000+ professional contributors and more than 19000+ new photos uploads each day.
You can earn either a commission or a percentage for your photos.
All you need is to fill an application form and submit three images for review. After the photos inspection, you can upload the pictures to sell. You can also earn an affiliate commission of $5 for every 50 photos by referring a photographer.
10. Dreams Time
Dreamtime is another stock photo site with 123+ million stock images and 28+ million buyers.
You can earn a commission of 25% to 50% of the revenue generated after photos sold. There is a 10% extra commission for the exclusive users that takes the commission rate up to 60% of total revenue.
Once your total commission reached $100, you can submit a payment request.
11. Stocksy
Stocksy is very famous for publishers to hunt high standard images for their use. This microstock site has some elite standards that require complete exclusivity that does not allow you to sell anywhere else. However, these standards and restrictions worth it as they offer one of the highest commission rates ranging from 50% to 75%.
12. Foap

Foap is a great option to turns your photos into cash. You just need to upload a photo or video on this platform and earn a 50% commission when someone purchases your content.
You will need to download the Foap app on your phone to become a contributor.
13. Adobe Stock/Fotolia
Fotolia is a stock photo site of Adobe, now known as Adobe stock.
If you are a user of Adobe Lightroom, Bridge, or Premiere, then you can directly upload the photos with your Adobe ID.
Other than images, you can also sell videos, vector art, and illustrations. You can make a commission of 33% on photos and 35% on videos. Once your earnings reach $25, you can withdraw it via PayPal or Skrill.
14. CreStock
CreStock is a great way to earn some extra income from your photograph. You just need to sign up on this platform and upload your content. After the review, your photos will be listed for customers to purchase.
You can earn up to 20% to 40% commission on your photos. Also, you can earn commission by referring to other photographer's work.
15. Snapped4u
Snapped4u is a fantastic platform for the professional photographer to sell event photos such as weddings and parties.
You can create two types of the gallery,
Event Gallery – Upload the photos and set the photo price. However, the selling price cannot go over $20 per photo.
Fundraising Gallery – Images for a charitable cause, where you can ask for a donation per photo sold.
The payments are made on the first of every month via PayPal. To start selling photos on this platform, you need to pay a registration fee of $10.
16. EyeEm
EyeEm is another stock photo platform where the photographer can quickly earn some good bucks.
For every photo, you get 50% of the net sale price of your photo. It is partnered with Getty images that mean you can put your pictures there for sale also.
Sell Photos Online with Your Website
17. PhotoShelter
PhotoShleter provides an opportunity to sell photos from your online store. You can start your ecommerce store for your pictures without any coding skills.
The cloud storage for your photos, social media integrations to display your photos on other platforms and SEO tools are also included in its features.
Check out the pricing plans here.
18. FotoMoto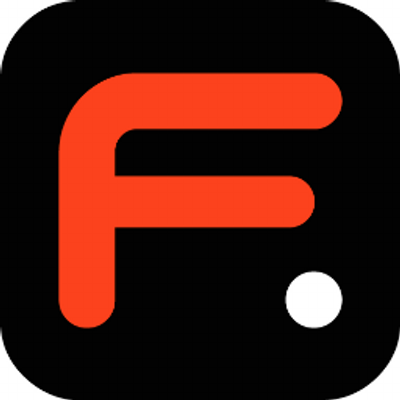 Fotomoto is print on demand ecommerce widget that allows you to sell photos by integrating your website with its widget.
You just need to sign-up, and Fotomoto will process the rest of the selling works.
It allows you to sell canvases, digital photos, and prints. Also, you can customize your branding, such as add your logo so that customers can recognize your brand.
So, if you have an existing wordpress site, just integrate it with Fotomoto widget and start selling without any hassle.
Check out the pricing plans here.
Sell Photos Online on Ecommerce Marketplace
Etsy is one of the most popular online marketplaces for content creators. A massive number of photographers and graphic designers are making a fortune by selling on Etsy with thier digital design, prints, canvas, and photos.
There is only one requirement to make your content Etsy's bestselling item – It has to be unique.
You are allowed to set the price of your item. For each sale, Etsy charges $0.2 + 3.5% of the sales price.
Sell Photos Online on Free Stock Photos Site
Free stock photos do not give any money on selling the image. However, there is a way you can still earn from these platforms.
These websites encourage buyers to donate money when they download any image. Many photographers explore these places for experimentation and successfully make money from these platforms.
So, you can try these platforms as well to make some extra money from your photos.
Here are some free stock photo sites that you can start from,
Pexels is a free stock photo website where users uploaded high-quality images so that the members of the Pexels community can use it. All the pictures are licensed under the Pexels license.
This platform was started with the motto of "Empowering Creator," where designers, bloggers, and other content creators can have access to exquisite photos. Whenever a pictured is used, Pexels encourages the user to give credit to the photographers.
Pixabay is a community for creators to share royalty-free photos and videos under the Pixabay license. All the images are checked manually by Pixabay members and ensured that the content is fulfilling thier quality guidelines.
Over 30,000 active members frequently upload thier phots and videos on this platform that have been downloaded millions of times.
The photographers can create thier profile on Pixabay and get likes from the people on their images. It is a great platform to display the work and build a cutting-edge photographer portfolio.
Unsplash is another free stock image site with over a million images under its license. In 2019,  It achieved the feat of having 1 million images uploaded by photographers from all over the world.
According to Mikael Kho (Founder of Unsplash), Every second 2083 Unsplash are viewed on the web, and over 5.4 billion images are viewed and shared on Unsplash that makes it the leading platform in its league.
The large community makes Unsplash a great platform for photographers to share the content and create thier audience.
10 Profitable Photography Niches
These are some of the best online photography niches recommended by professional photographers.
360-degree product photos
360° panoramas & virtual tours4
Architectural and interior photography
Corporate events
Animal & Pets (dogs & cats)
Food
Babies
Automotive
Boudoir portraits
Celebrity portraits
Wrapping Up
Earning from photography is one of the best ways to turn your hobby into a money-making side hustle. I tried to mention every possible way to help you in making money with your photography talent.
Now, it is your turn to explore these places and start earning from your photos. Do tell us about your experience with these sites in the comments below.
If you need any other queries about online selling, then join our 5000+ Facebook community of aspiring ecommerce entrepreneurs.